1 Ltr No Foam
OLC164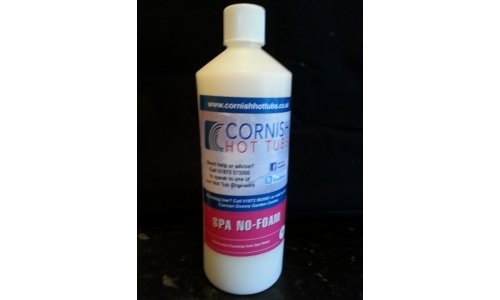 No Foam 1 litre Summary
The water in your spa is circulated very quickly; air is also introduced regularly and, together with the build up of body oils, foam can be created on the waters surface.
While this will cause little harm it's not attractive and needs to be removed. No Foam is specially designed to remove this unsightly foam, and if you use it on a weekly basis, this will ensure that foam is not a problem.
How to apply Spa Cornish Hot Tubs No Foam:
1. Apply directly to your spa water whilst the spa pump is turned on to aid distribution.
Dose Rates
Litres
Gallons
Initial Dose
Weekly top up
1,000
220
100ml
50ml
1,500
330
150ml
75ml